Teams put just as much effort into designing their jerseys as they do into perfecting their plays. That's why we've compiled the latest NBL-inspired trends to help you create a winning look both on and off the court.
With our expert guidance, you can take your custom basketball jerseys to the next level and stand out from the crowd.
So, let's dive into the world of NBL basketball jerseys and find the perfect design for your team!
Old-school basketball singlet
Want a more traditional look?
Keep it simple with minimal designs like pin stripes or use subtle trim to show off your team colours.
When it comes to teams that really nail the old-school look, look no further than the Sydney Kings and Adelaide 36ers. These teams have embraced a classic aesthetic, complete with clean lines, traditional colours, and timeless designs.
So, if you're a fan of the tried-and-true, take a cue from these teams and keep it traditional.
Tonal textures and patterns
This trend has been gaining popularity in the NBL and for good reason – it's a real head-turner!
With tonal textures or patterns in your designs, you make a real statement on and off the court that still looks modern and clean. The tonal colours mean the design looks polished!
Take inspiration from the Cairns Taipans, who incorporate their eponymous snake symbol through the texture of their jersey, adding depth to their design for a unique look.
With this trend, it's all about finding the right balance between bold and subtle. The Cairns Taipans also created two versions, one in shades of orange, the other with browns/creams.
Contrasting trims or panels
It's the details that make a jersey stand out. Playing with contrasting trim colours (think neck or sleeve) and side panels can add subtle accents or a bold impact that give your jersey real style and attitude.
Most teams in the NBL feature solid coloured side panels, but there are plenty of ways to dial up the creativity for this part of your garment.
One team that's really nailed the details is Melbourne United, with their unique gradient side panels. This subtle yet eye-catching design is a perfect example of how to optimise the overall by making each section work harder.
Nod to your roots
If you're looking for a way to show your pride for your team's roots, taking inspiration from the Tasmania Jack Jumpers is a great place to start.
They've masterfully designed a jersey that truly represents their home state. Not only have they incorporated their state colours, but also an animal that's unique to Tasmania.
Another way to nod to your roots is to look to your skyline for inspiration, just like the Illawarra Hawks and Sydney Kings have. By incorporating silhouettes of landmarks or symbols that are important to your local area, you can create a design that's unique and meaningful.
There are plenty of ways to nod to your team's roots, whether it's through state colours, colours that represent your area, or even flora and fauna that are significant to your region.
But the real key is to get creative and think outside the box, to create a design that symbolises your team and your home.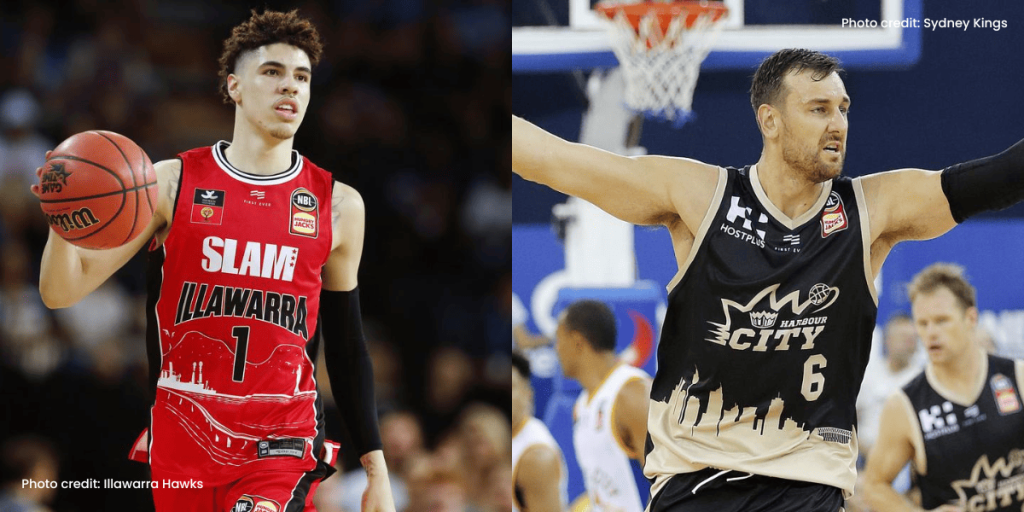 Celebrate culture
We loved seeing the beautiful designs in the Indigenous Round last year in the NBL, we just wish they'd wear them season-round!
Whether you feature Indigenous art subtly in the trim or side panels, or choose to create an all-over design, you can't go wrong.
By incorporating these designs into your custom basketball jersey, you make a stylish impact that's both visually striking and acknowledges our heritage.
Giving your basketball jersey some text appeal
When it comes to designing a custom basketball jersey, choosing the right text can make all the difference.
One classic option is a college-style typeface – a popular choice for basketball jerseys for decades. Simple, bold, and instantly recognisable, it's a timeless classic for a reason.
If you want to go for something more modern, consider a sans-serif font for a sleek and minimalist look, or a script font for a more decorative and personalised touch. Whether you opt for a classic college-style font or something more unique, be sure to choose a typeface that is easy to read from a distance and looks great on your jersey.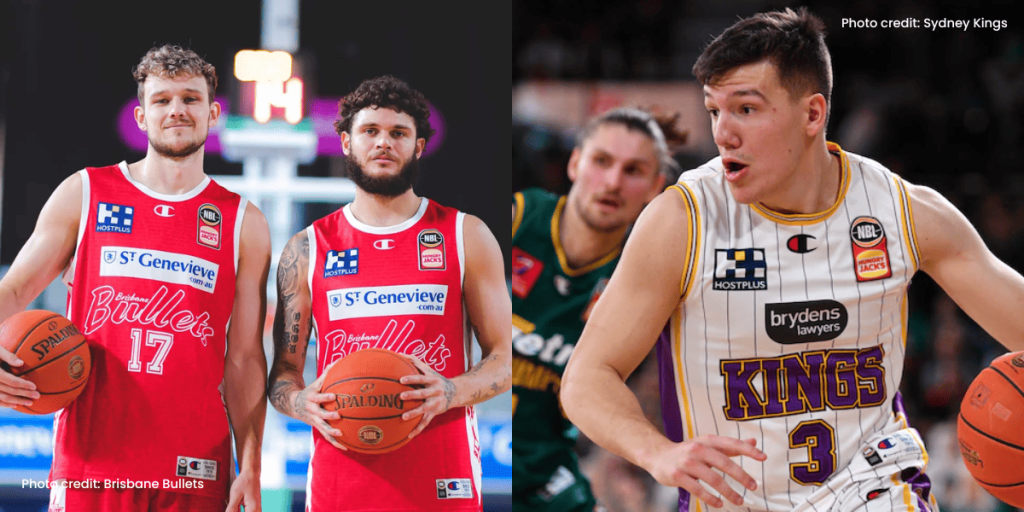 Once you've got your design sorted, it's time to consider the style of your singlets. In our opinion, a reversible basketball jersey is a no brainer.
Try our reversible basketball jerseys on for size
There's nothing worse than playing against a team with similar colours and passing the ball to your opponents.
Uniform Link's 2-layer reversible basketball jerseys are the perfect way to avoid that clash of strips on game day.
Switch up your look by turning your singlets inside out. It's still your brand and your colours. It's just in reverse. Reversible jerseys aren't just great for away matches, they're ideal for practice when your team are playing each other in scrimmages.
You'll be blown away by our how cool, comfortable and seriously good looking our reversible basketball singlets are in EcoStar recyclable fabric.
Feeling inspired to elevate your game?
Has our NBL-inspired trends report inspired your next winning look?
Apply the latest pro designs to your basketball jerseys with the help of Uniform Link.
Our expert team is ready to help you create a custom design that will not only make you look good but also perform at your best on the court. Contact us today to get started!